Generation X Plus Cell Antenna Revised Edition
The cell antenna is a passive device designed to capture stray radiation in the body of the phone and to re-radiate the signal to improve the phone's performance. The antenna will work most efficiently when installed properly. When using the phone try to avoid placing your fingers on the back of the antenna or on the part of the phone where the antenna will be place.
Note You should notice at least ONE bar more than before. Keep in mind that in a near zero signal strength area results will be minimal. In areas where cell signals are non-existent, the booster will have no effect.
My actual picture of the Item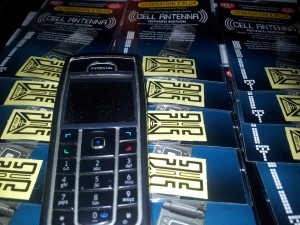 Meetups:
SM Taytay,
SM Megamall,
Sta. lucia,
Edsa Shangrila
Delivery Thru LBC Padala Only 
– Payment First Policy(Western Union) 
– Buyer Will Pay for it.